INTRODUCTION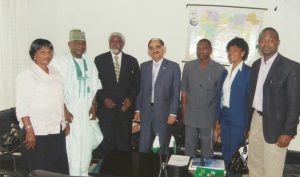 The 2020-2022 Strategic Plan is a dynamic blueprint that establishes the direction of African Peace Foundation for the next 3 years and beyond. It is a roadmap for broader and deeper engagement in our key areas of interest as we continue as an African Community Development organization to ensure social mobility within the stratum of the society.
Africa as a continent, plunged by incessant upheavals, conflicts, political instability, electoral violence, crises, homicides, genocides, disasters, injustice, and human right abuses etc which seems to defy various international peace missions urgently requires the intervention of a private peace initiative like African Peace Foundation. Though, there are also perennial problems in electoral and political procedures in every democracy in Africa – rigging, political thuggery, molestation, violence, assassination, intimidation, etc which dominate African Political terrain and retarded Africa's development badly. Thus, the urgent intervention of peace experts is needed to salvage the continent, hence the establishment of African Peace foundation.
Today, global challenges have yet again evolved and intensified. The threats that emanate from fragile states continue to be primary drivers of violent conflict. Meanwhile, the rise of global and regional competition is extending and intensifying violent conflicts in this fragile continent. Global threats that require greater international cooperation are increasing and deepening just as the international systems that enable this organization are under heightened strain.
The 2020–2022 APF Strategic Plan spans what will be a period of significant disruption, escalating disorder, and increased complexity. This strategy is designed to provide APF's global team with a clear pathway for addressing this new, more complex environment and for enabling the agility and creativity necessary to fulfill our mission in a fast-changing world.
THE ORIGIN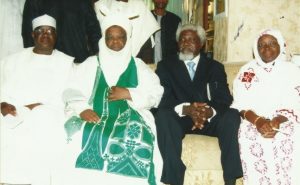 African Peace Foundation was established by a group of peace loving think-tank African personalities across the continent that are concerned and totally committed to the sovereignty of Africa through peaceful resolution of conflicts.
.